1I have been a TDL customer for almost 10 years. They are completely committed to their customers. I recommend them
and use their services 24/7.
President, Aestiva Software - Dave
2TDL has hosted our websites for over 12 years. In that time they have provided excellent service and are always available to answer any questions we might have. They go above and beyond the call of duty in their technical support and I would highly recommend them to anyone.
Michael Oliver, Natural Selling
3We've been with TDL for 13 years, love the support and the dedicated account team. They helped us grow and succeed.
Domar Products and Services
4TDL is a bright star in the ISP universe. They've been around since the dawn of Internet time and are knowledgeable, helpful, attentive, dependable and available. We have worked with TDL for over 15 years, are pleased with their service and enjoy working with them.
Richard, RL & Associates, Inc.
25

06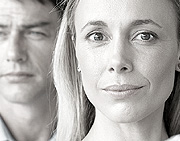 Useless code. Just keeps the 6 options from coming up
Read More